A Place To Belong, A Place To Serve, A Place to Grow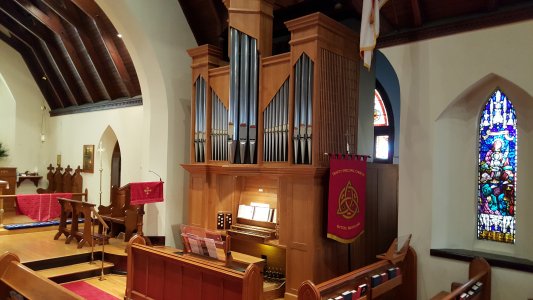 Trinity Episcopal Church
105 Bridge Street, Elkton, MD 21921


REOPENING SCHEDULE
Outside Service tentatively starting on July 26 at 10:30 am

WHAT TO EXPECT:
* You will be mailed several copies of the Covenant for Reopening which must be signed each week.
You may fill one out and bring it with you when you come to church.
* Masks must be worn. We will provide masks for anyone who needs them.
* Social distancing must be adhered to while waiting to check in and when seated. Members of the same family may sit together.
* Your temperature will be taken when you arrive.
* Please bring your own chairs. You may want to consider bringing sunglass, a hat and an umbrella for the sun.
* There will initially be no Eucharist so the service will be relatively short.
* The Parish Hall will still be closed so restrooms will not be available.
* You will be seated by one of the ushers after you check in at the table.
* If you want to use a Prayer Book please bring your own as we cannot use the ones in the Church.
* We hope to be able to have music but we will be unable to sing.
*There will be no coffee hour after the service.


ONLINE SERVICES
Fr. Nicholas Sichangi YouTube Channel


TRINITY YARD SALE
Postponed to a Later Date



Parish Vision Statement

"Living and growing in our relationship with God, Trinity Parish wishes
to share the Good News of Jesus Christ with our expanding church family
and go forth into our community to spread His love and joy."