A Place To Belong, A Place To Serve, A Place to Grow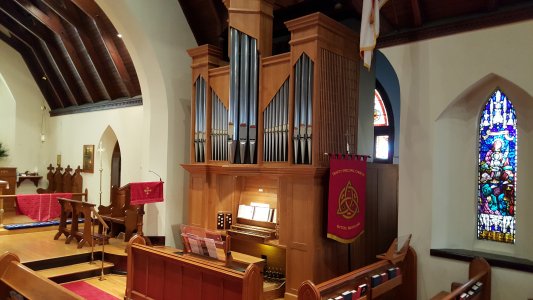 Trinity Episcopal Church
105 Bridge Street, Elkton, MD 21921


SUNDAY SERVICES

* Join us in person, in church Sundays at 10:30 am.
Masks are highly recommended.
If you do not have a mask, one can be provided.
Let's all continue to be safe.

* Join us from your home
for our virtual worship service live at 10:30 am via zoom.
Send your name/email to trinityelkton@gmail.com to receive the zoom link.

* Listen to our live Worship Service on station 107.7 FM on your car radio from Trinity Church parking lot.
You may also receive Holy Eucharist. Worship service begins at 10:30 am.

*YouTube Recordings at: Fr. Nicholas Sichangi YouTube Channel



Parish Vision Statement

"Living and growing in our relationship with God, Trinity Parish wishes
to share the Good News of Jesus Christ with our expanding church family
and go forth into our community to spread His love and joy."