A Place To Belong, A Place To Serve, A Place to Grow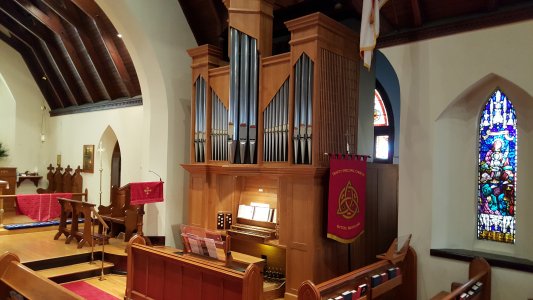 Trinity Episcopal Church
105 Bridge Street, Elkton, MD 21921

REGULAR SCHEDULE
We welcome you to worship with us on Sunday mornings at 8:00 a.m. and 10:00 a.m.
Nursery provided during the 10 a.m. service.

FIRST FRIDAY FARE
First Friday of each month from 5:00 to 6:30 p.m. in the Parish House
Soup, Chili and Desserts - COME JOIN US!




FELLOWSHIP TRIP TO SEE "MOSES"
Sight & Sound Theater in Lancaster County
Mon., Feb. 16 (Presidents Day) at 2:45
For Info: Please contact Sandy or Heidi White (302) 836-5784




SHROVE TUESDAY PANCAKE SUPPER
February 17, 5-7 pm in the Parish House



Parish Vision Statement

"Living and growing in our relationship with God, Trinity Parish wishes
to share the Good News of Jesus Christ with our expanding church family
and go forth into our community to spread His love and joy."